Comtech PS1-20Ku-16W Std. Ku-Band LPOD BUC Brand New (OEM) Comtech PS1-20Ku-16W Std. Ku-Band LPOD BUC in the original box
New Comtech 20W PS1-Ku-Band LPOD BUC
RF Output Frequency: 14.00 – 14.50 GHz
IF Input Frequency: 950 – 1450 MHz
Package-Band: PS1-Ku
Psat (Typical) 43 dBm (20 W)
P1dB (Guaranteed: 42 dBm (16 W)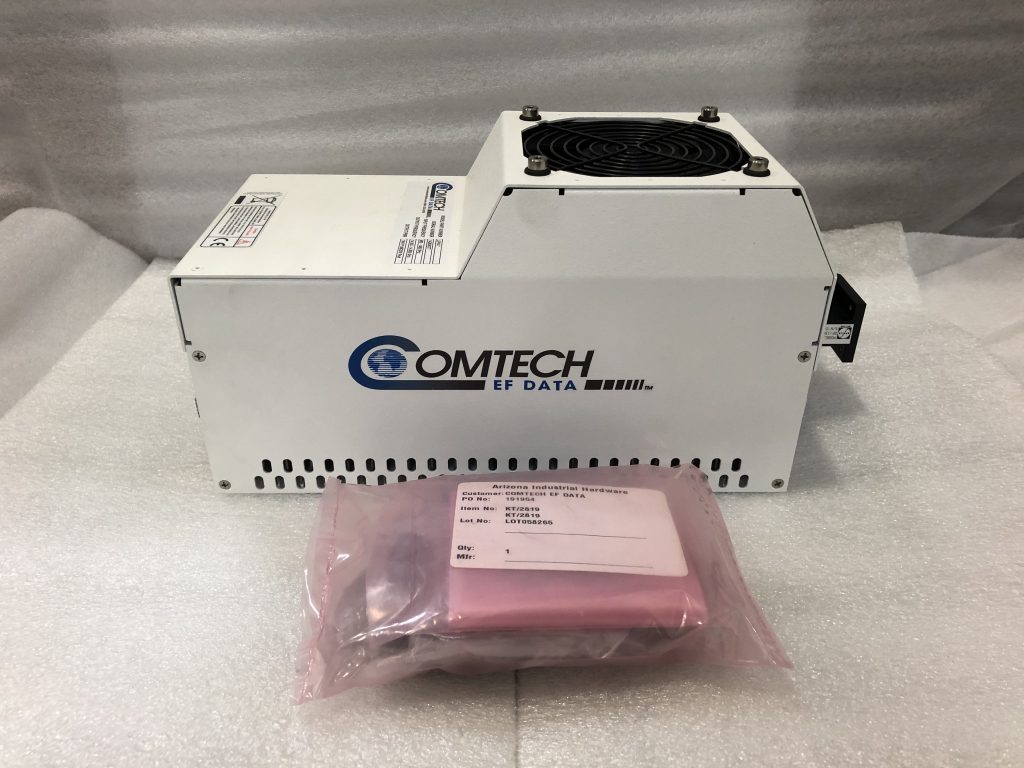 Brand New Paradise 200W C-Band Compact Outdoor SSPA, HPAC-2200A-CXXXXX. We have two Brand New Paradise 200W C-Band Compact Outdoor SSPAs in the original box.
200W C-Band Standard Frequency Compact Outdoor SSPA
Frequency Range: 5.85 – 6.425 GHz
Includes:
Stand-alone Compact Outdoor
Output Power: (*Note: De-rate power by 1dB for extended frequency
bands)
200-watts (53.0dBm) Saturated Power
170-watts (52.3dBm) @ P1db Compression
Phase Combined Power: N/A
Includes:
1 each Solid State Power Amplifier
1 ea. O&M Manuals and Standard Test Data
1 ea. Set of Gaskets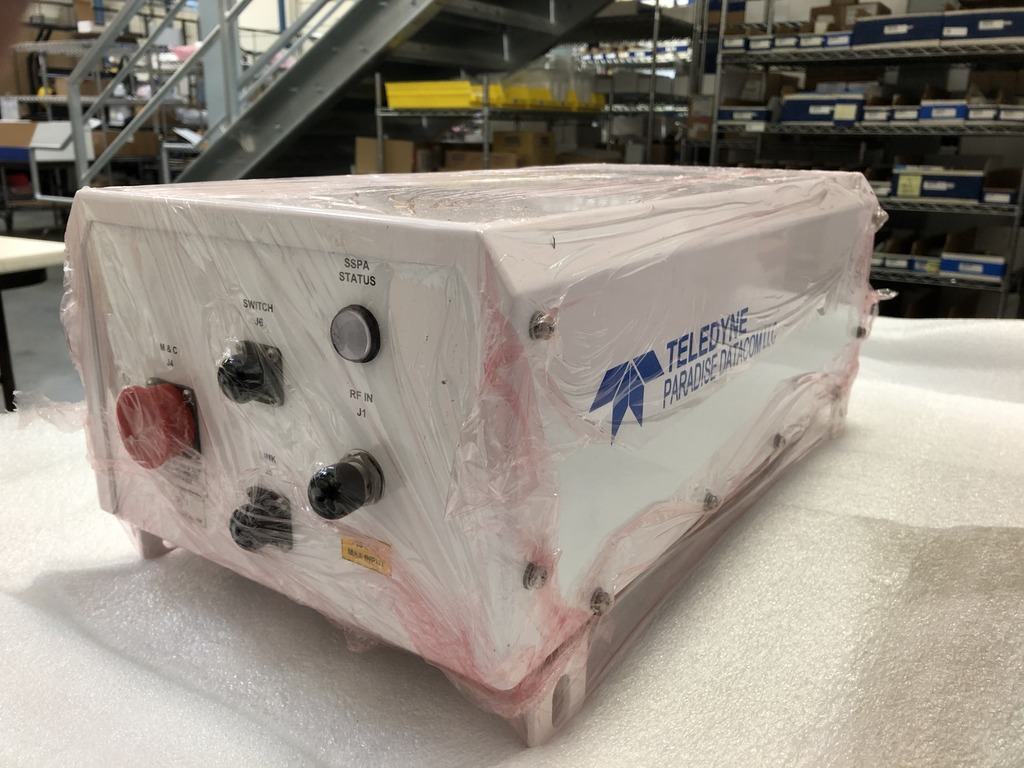 X2 Brand New Codan 100W C-Band RBUC, 7710H-WE-AC-EX Brand New CPI Codan 100W Extended C-Band RBUC in the original Box
Model: 7710H-W/E-AC/EX
RF output frequency range:  5850 to 6725 MHz
L-Band Input: 950 to 1750 MHz
Transmit Gain: +49.5 dBm min
LO Frequency: 7300, 7375, 7600
& 7675 MHz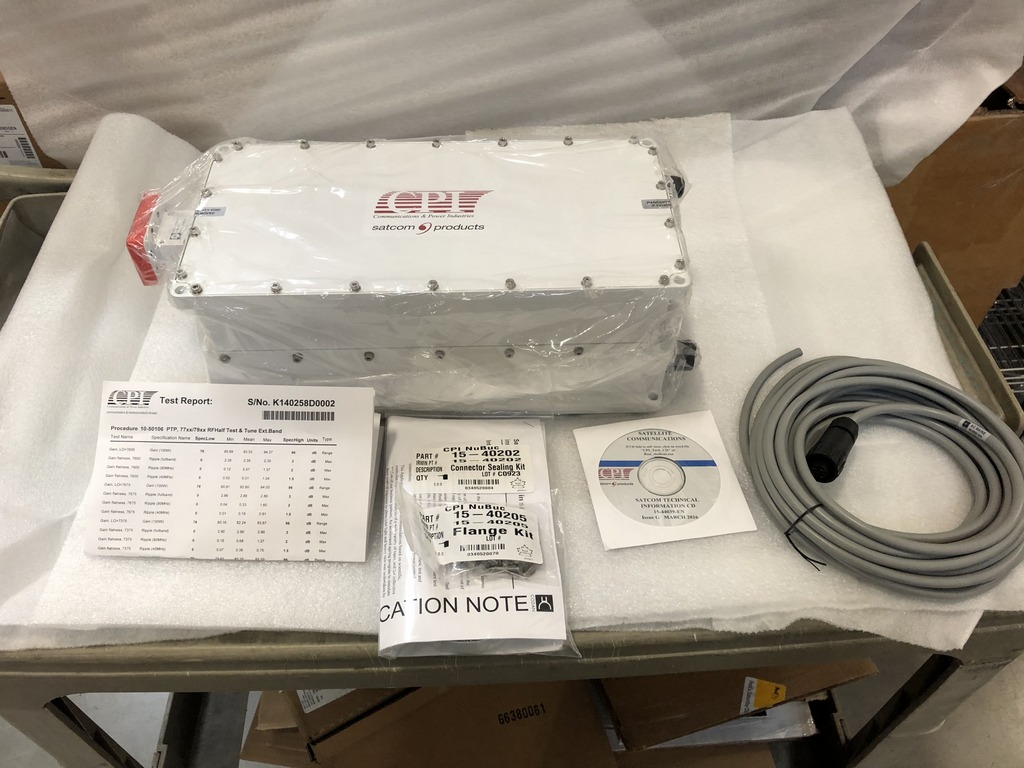 Brand New NJT5218NM 8W Ext Universal Ku-Band BUC, EX DC
We have brand new (OEM) NJT8318NM 8W UNIVERSAL KU-BAND BLOCK UP CONVERTER (BUC) in the original package.
Featured Description:
Output Frequency: 13.75 – 14.50 GHz
Power via separate MS connector
Light weight compact design
LED Indicator
The NJRC NJT8318NM ultra compact series 8W Ku-Band BUC is an ultra compact block up converter that provides up to +39 dBM of Linear RF output power for use on Ku-band satcom networks (13.75 to 14.5 GHz). This compact 8W BUC offers easy installation and setup. The NJRC NJT8318UF also includes provisions for a separate AC power supply that accepts input voltages from 90V to 240 VAC. Type "F" connector RF input.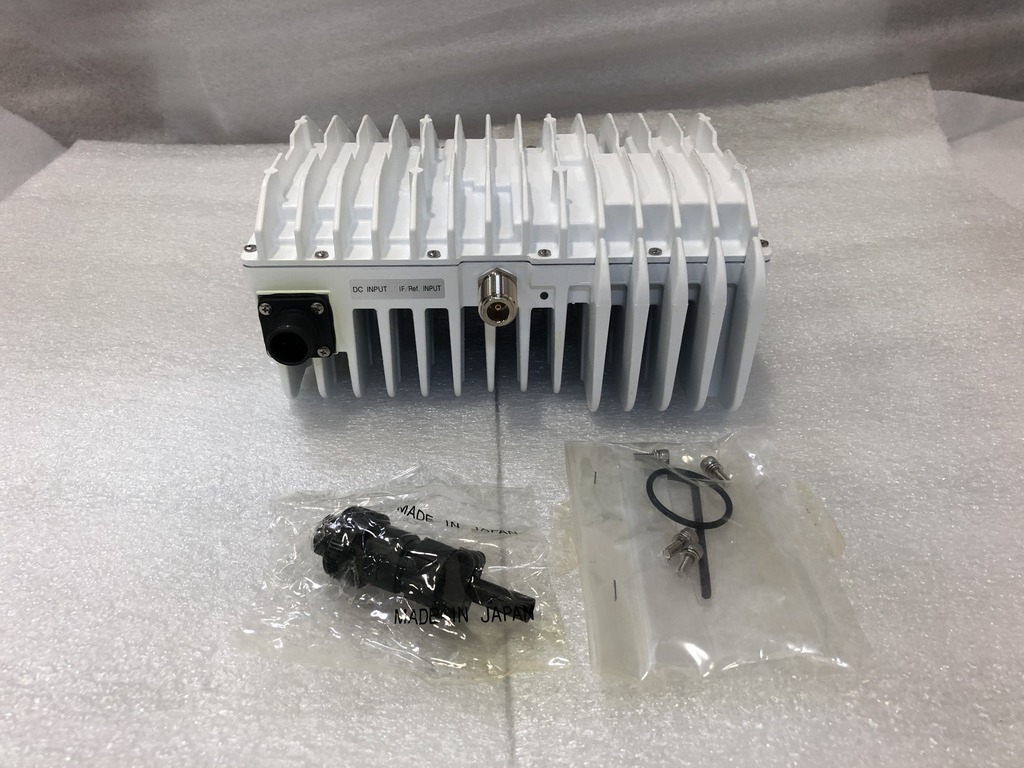 Brand New Comtech 25W P1dB-32WPsat Full Ku-Band LPOD BUC
Brand New (OEM) Comtech 32W Psat 25W P1dB Full Ku-Band LPOD BUC in the original box
New Comtech 32W PS1-Ku-Band LPOD BUC
RF Output Frequency: 13.75 – 14.50 GHz
IF Input Frequency: 950 – 1700 MHz
Package-Band: PS1-Ku
Psat (Typical) 45 dBm (32 W)
P1dB (Guaranteed: 44 dBm (25 W)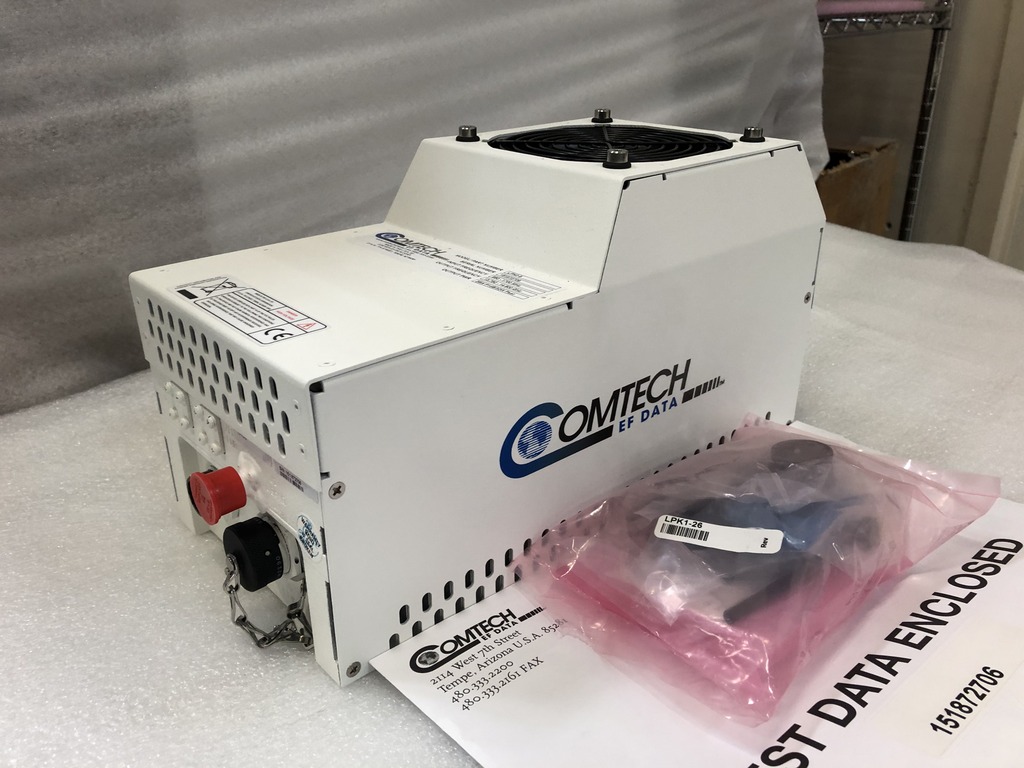 Brand New Comtech PS1 60W Psat-50W P1dB C-Band LPOD BUC. 5.850-6.425 GHz. Brand New Comtech PS1 60W C-Band LPOD SSPB
PSAT: 48 dBM (60W)
P1dB (Guaranteed) 47 dBm (50W)
IF input Frequency: 950-1525 MHz
RF Output Frequency: 5.850 – 6.425 GHz